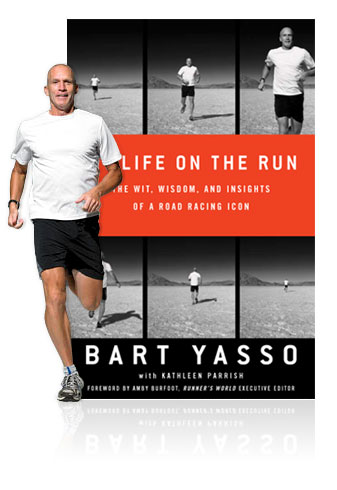 My Life on the Run by Bart Yasso. I've had this one in my cart at Amazon for a while now and I just planned on buying it when I needed some other books to get the free shipping. Well my opportunity arrived late last week.

Bart works for Runner's World Magazine and some excerpts from his book were in one of the issues a few months back. The book is about some of his exploits encountered while running in places all over the globe. He's run a marathon on every continent and has dozens of cool stories (I'm sure many more that didn't make the book).

It was a great read, quick, easy.